Someone special is turning 65!!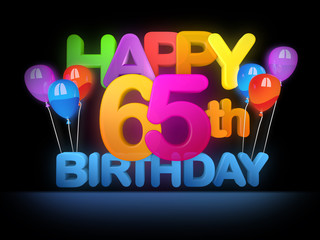 Happy Birthday to my best friend, Doug. There are so many things to say about you on this special day. You are an amazing person and I am glad to share this crazy life with you!! You haven't lost a bit of your zest for life, that's for sure and you keep me on my toes with your new ideas and plans. You have worked hard, played hard and you love to explore new places. You are the greatest friend, husband, dad and grandpa. You are so loved.
I love you more than mere words can say.......
You are Y-O-U-N-G!!!
And just for you, one of your favourite pictures from one of your all time favourite places, the Florida Keys.......
HAPPY BIRTHDAY TO YOU!!!!
Peace out.
Thought for the Day:
Make today count, you'll never get it back.